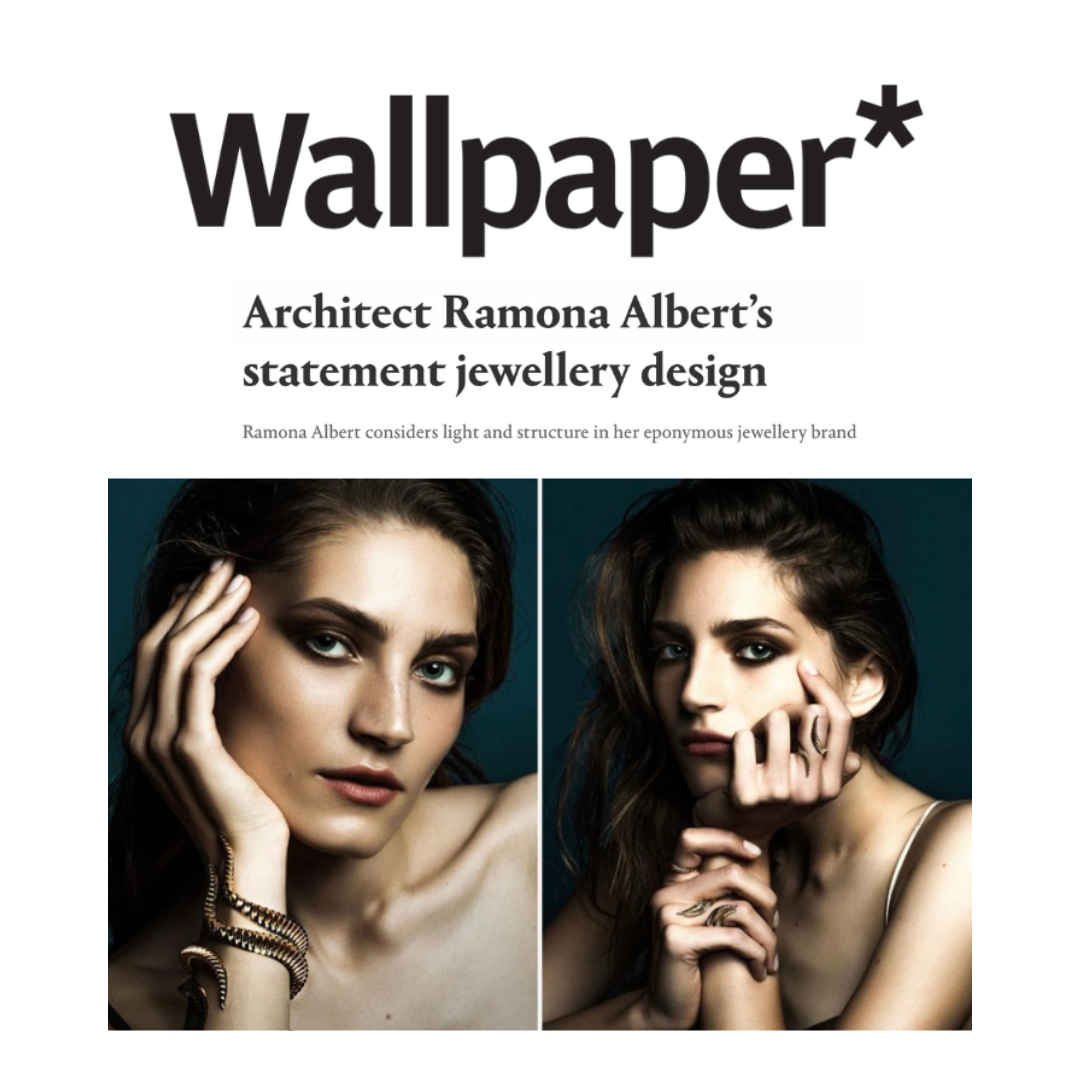 Architect Ramona Albert's statement jewellery design
Read the full article in Wallpaper Magazine.
A preoccupation with light defines the jewellery design of architect Ramona Albert, who shifts her focus from the large to the small scale in her eponymous jewellery brand.
'Being an architect and designer, I am trained to design with constraints,' Albert says. 'In fact, for me, constraints are what make the work better and more successful. I am always fascinated by small acts of nature – how a vine twists around your fingers, how the bones in the body move as we move, or how the hand and fingers move as we go about our day.'
She begins her designing process by studying parts of the body and considering how a design will work both in its context and as a functional object in its own right. Inspired by nature, her jewellery looks to chrysalises, butterflies and shells in their juxtaposition of textures and curving, fluid forms.
'They are all connected by light,' Albert adds. 'I have always been fascinated by light as an architectural element and how it interacts with materials and different forms. Throughout my career I have worked with light as an element, and here I am in search of the way light can be captured by a wearable object. Each product plays with light in some way, so that it either reflects the surrounding or uses the surrounding to give the illusion of colour.'
The resulting bracelets and rings form textured shapes that cut ridged silhouettes around the wrist or hypnotic circles around the finger, the end result of a non-linear creative process.
'There is a lot of progress, then often failure and reworking,' Albert says. 'But that is what makes something good and unique in the end. Streamlining the process of manufacturing is something I aspire to; right now, the end result depends on many parties working together seamlessly.