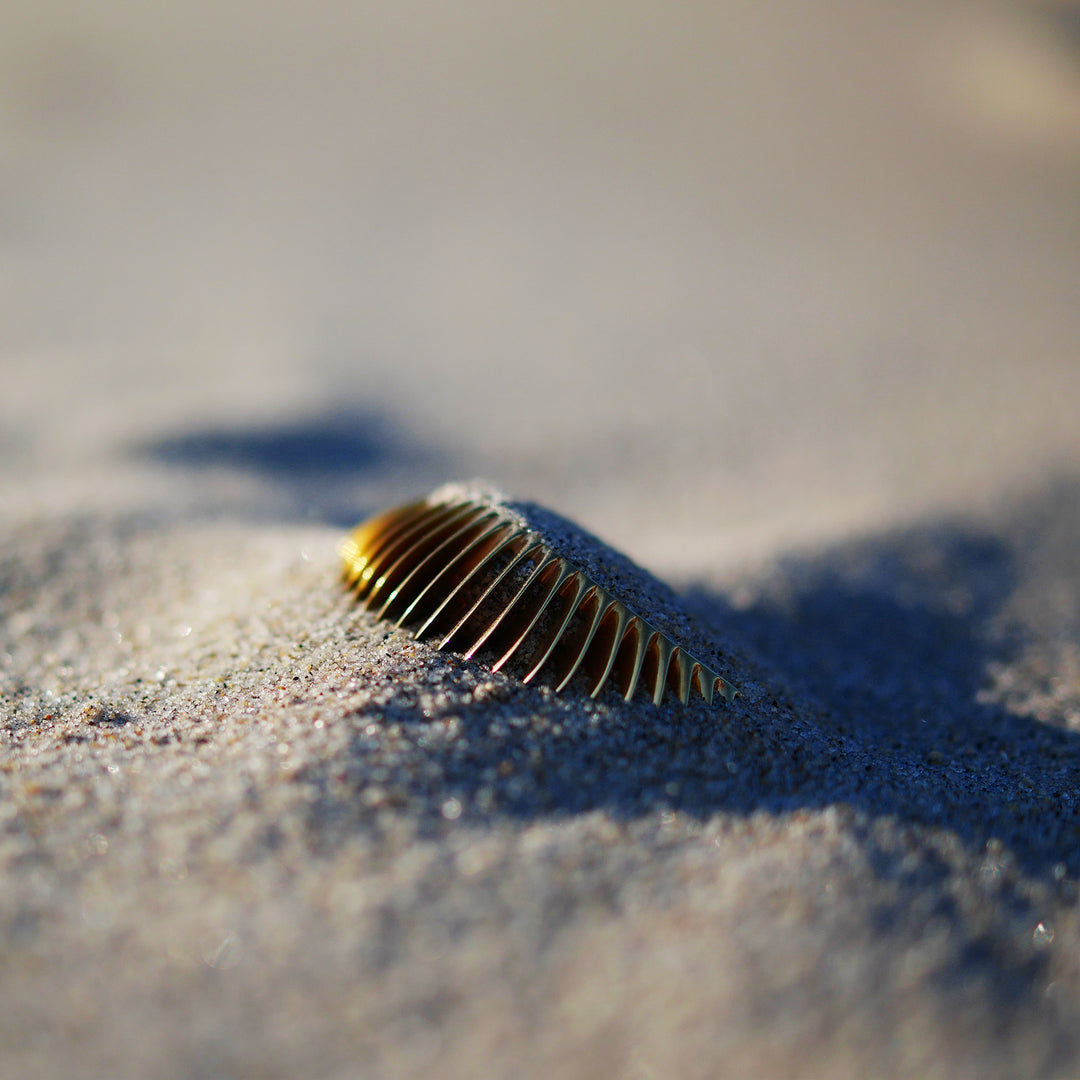 Inspired by the malleability of structure in a spine or a fern plant that twists around itself, OS exploits the natural fluidity of form. Named after the latin word for bone, It softly wraps around the arm while expressing different levels of detail and continuity through the smaller ribs along its length.
OS is meant to evoke a sense of wonder to the structures of all organisms, and how we interact with their form on our skin. A spine, as the main structural element of an organism, transforms and changes during a life-cycle.
The bracelets and rings are made of cast brass, a material that is strong, and it has the beautiful quality of changing over time. Due to the manual casting process, each piece is unique. OS can therefore is electro plated or gold plated, to be highly polished at all times if chosen to, or can be left uncoated to weather, giving each piece a unique visual appearance.
See more about the OS collection here.